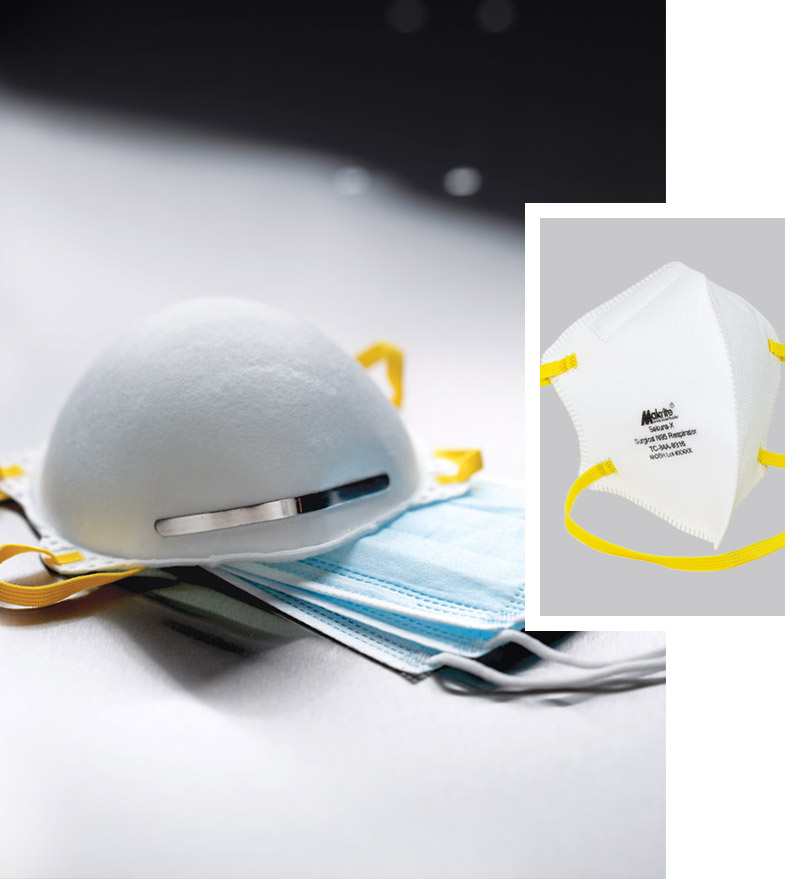 Medical/Surgical Masks & Respirators
N95 respirators and surgical masks are examples of personal protective equipment that are used to protect the wearer from particles or from liquid contaminating the face.
In addition to medical, dental and individual use, these face masks are also helpful for a variety of other applications. For example, face masks are widely used in industrial settings, the food service industry, agriculture, laboratories and DIY home improvement, among other markets. These products offer our industrial customers an economical way of expanding sales into other markets.
Our Medical/Surgical Respirators
N95 Respirators: What to Look For
The most popular of particulate respirators approved by the National Institute for Occupational Safety and Health (NIOSH) is the N95 mask, labeled N95 for their 95% efficiency rating, capable to filter particles of 0.3 microns. When ordering N95 respirators, check the following: